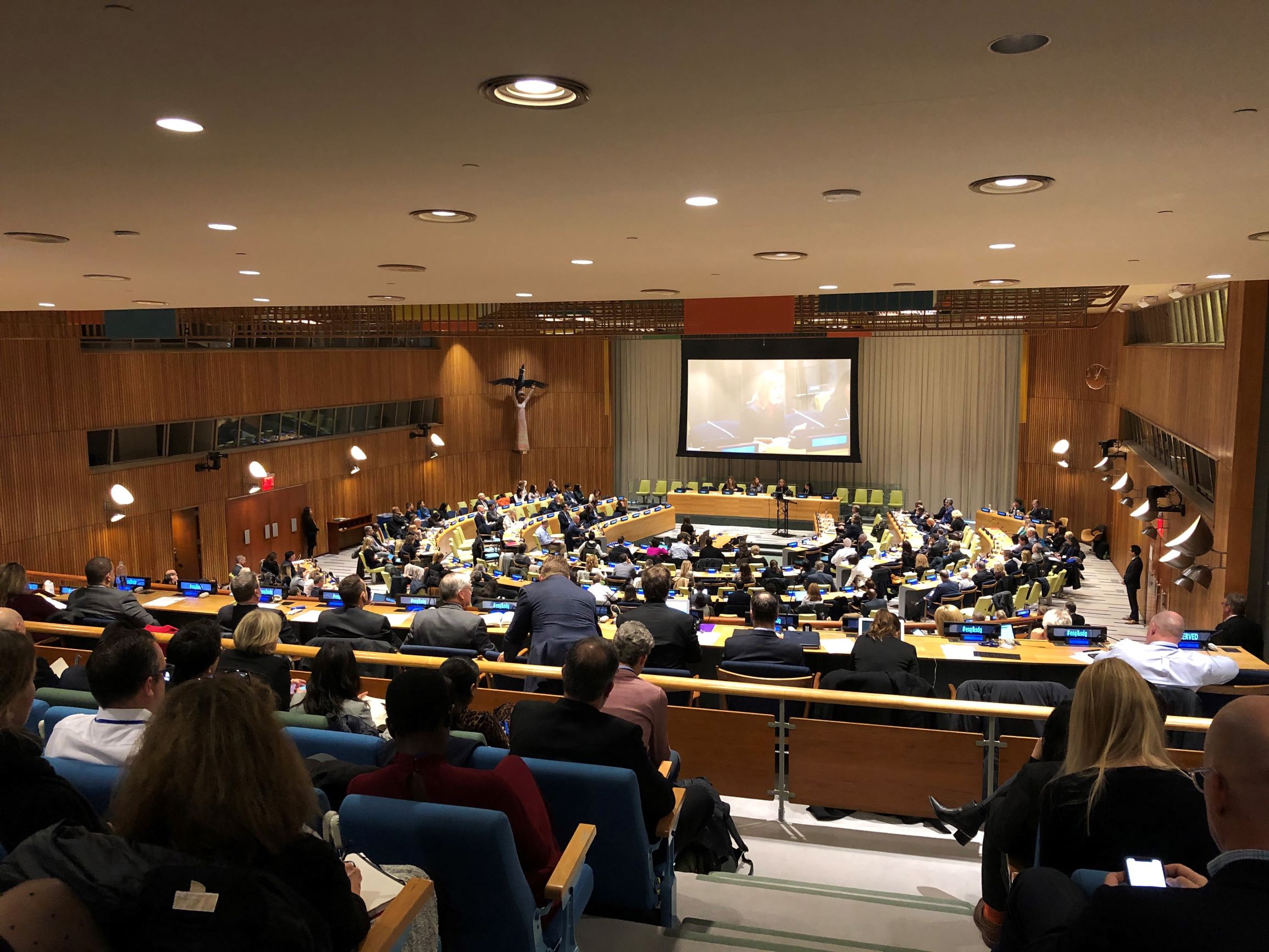 Written on
January 10, 2020
2019 Sustainable Investing Conference
Key Takeaways from the United Nations Conference
The investment dollars directed toward sustainable investing in the U.S. has grown from less than $2 trillion in 2008 to $12 trillion at the end of 2018 (U.S. SIF Foundation Trends Report, 2018). Data for 2019 is not complete but explosive growth is expected.
Research and credit analysis firms are diving deeper into sustainable investing factors. Spokespersons for Moody's, Morningstar, MSCI, etc. explained how ESG and impact measures are being applied to traditional analysis of public companies.
The application of sustainable investing screens has become a market driven necessary risk mitigation activity. In short, if you want less risk, you apply strict sustainability criteria.
Pimco, a leading global bond manager, emphasized that a public company's cost of capital (e.g. borrowing costs) is directly affected by its ESG analysis.
It is going to be a challenge for the United Nations to reach its 2020-2030 Sustainable Development Goals without the significant contributions from both the public and private sectors. Elliot Harris, Chief Economist, United Nations, said that it is the investment community's fiduciary duty to reject non-sustainable practices.
---
The Hourglass is an OFM Wealth Publication.  All information is believed to be from reliable sources, however, we make no representation as to its completeness or accuracy.  All economic and performance information is historical and not indicative of future results.  Any market indices mentioned are unmanaged and cannot be invested in directly.  Additional information, including management fees and expenses, is provided on our Form ADV Part 2.