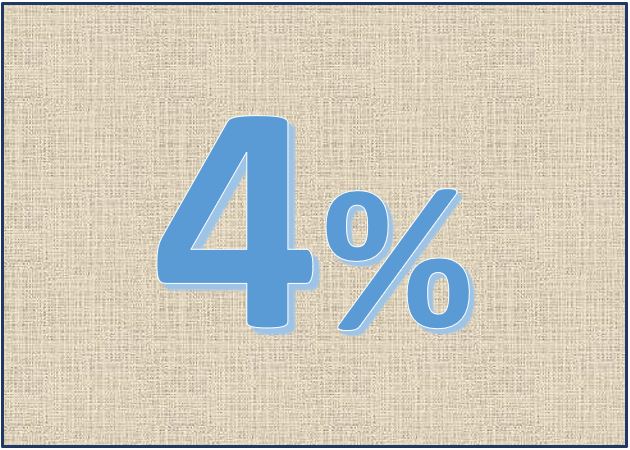 Written on
November 11, 2019
4%: A Sustainable Income Guideline
Designing a sustainable retirement income strategy incorporates many factors.  Two key variables are your withdrawal rate and portfolio allocation blend.
The chart below illustrates the likelihood of meeting income needs over a 25-year retirement under different withdrawal rate and allocation scenarios.  The higher likelihood numbers are better.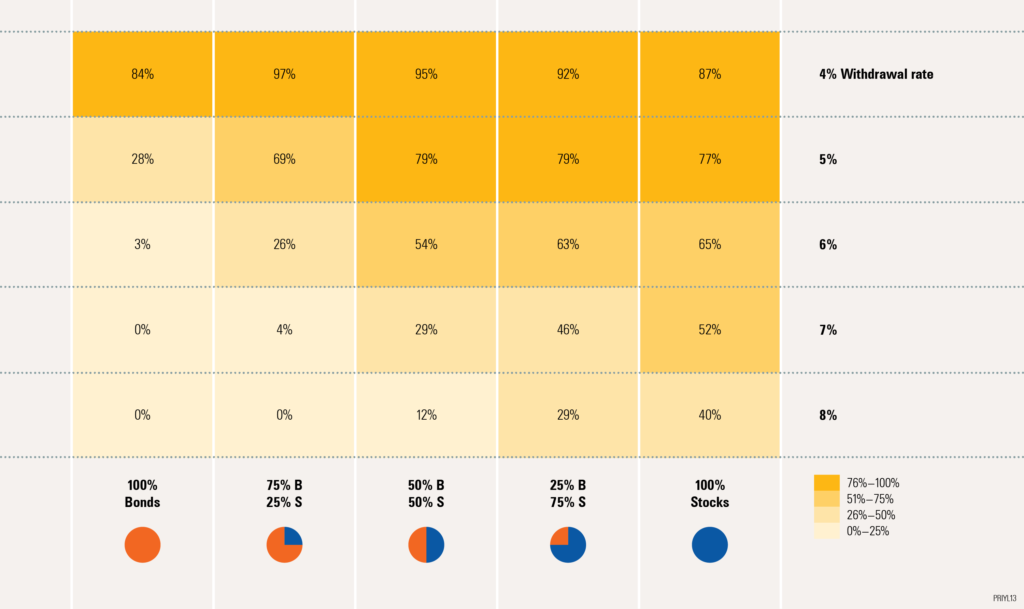 Source: Morningstar
Three key takeaways:
A 4% withdrawal rate has a greater chance of being sustainable across different allocations.


You need to have a reasonable allocation to stocks as part of your retirement income strategy.



Going "all in" on stocks is not likely to compensate for a too high withdrawal rate.
---
The Hourglass is an OFM Wealth Publication.  All information is believed to be from reliable sources, however, we make no representation as to its completeness or accuracy.  All economic and performance information is historical and not indicative of future results.  Any market indices mentioned are unmanaged and cannot be invested in directly.  Additional information, including management fees and expenses, is provided on our Form ADV Part 2.