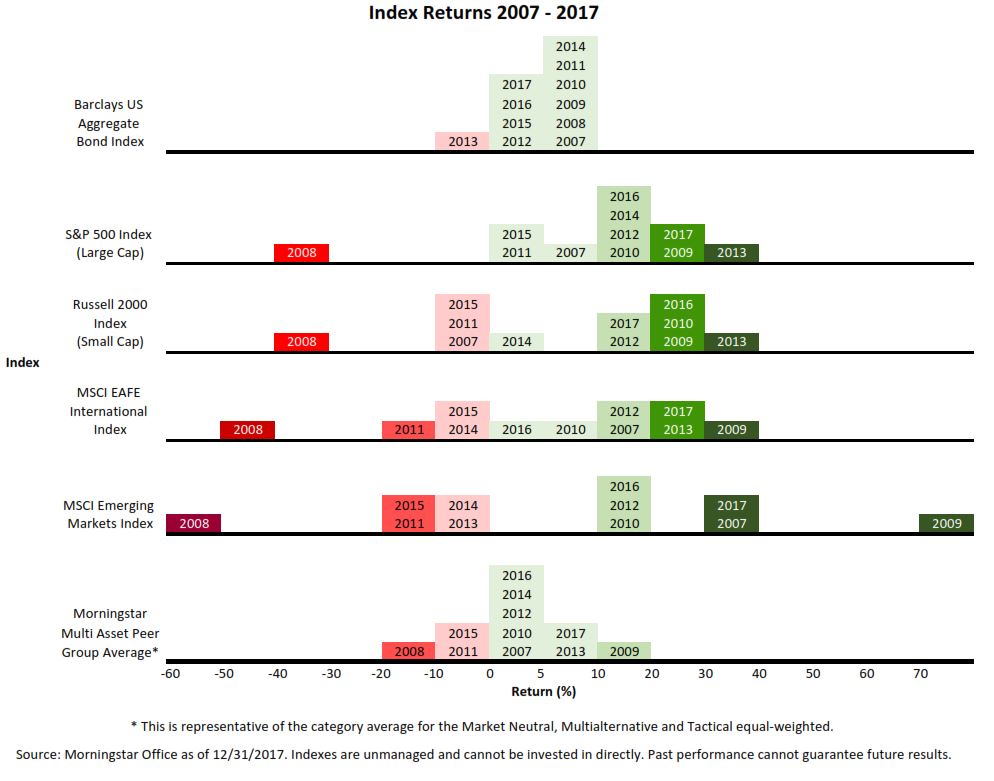 Written on
January 09, 2018
Index Returns for 2007 – 2017
---
This chart does a great job illustrating the range of returns for most of the asset classes in which we invest.
The Barclays US Aggregate represents the bond market and has the smallest range of returns. The next four indices represent various stock markets which have the largest range of returns. The final index represents our multi-asset strategies and has a slightly wider range than bonds, but a much smaller range than the stock market. The goal of the multi-asset strategies is to provide an investment stream that does not correlate to the stock market or the bond market. This return stream has been less volatile than stocks, and slightly more volatile than bonds.
---
All information is believed to be from reliable sources however we make no representation as to its completeness or accuracy.  All economic and performance information is historical and not indicative of future results. Any market indices mentioned are unmanaged and cannot be invested in directly.  Additional information, including management fees and expenses, is provided on our Form ADV Part 2. All investments involve risk and past performance is not a guarantee of future results.