Sam & Jane Meet with Future Financial Planners from Purdue University
---
Sam and I were recently invited to Purdue University (my alma mater) to give a presentation to a senior class in the Purdue financial planning degree program and also meet with the student chapter of the Financial Planning Association.
It was a great experience for us as the students were attentive and very committed to their future in financial planning.  Sam and I discussed the history and future of financial planning as well as the types of jobs available in our industry.  There were great questions and we had an opportunity to meet informally with students and faculty to address some of their individual comments and questions.
Thank you to the Purdue faculty and administrators for the invitation.  It's always great to be back on campus!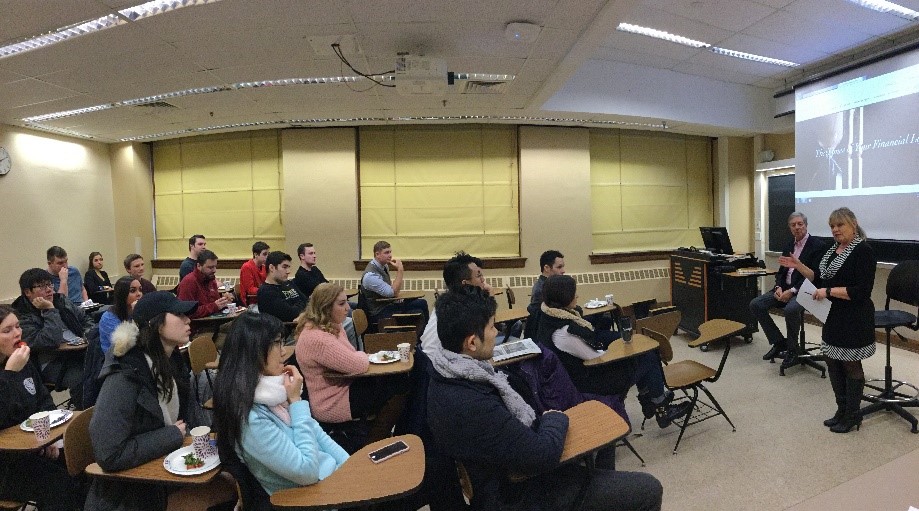 ---
All information is believed to be from reliable sources however we make no representation as to its completeness or accuracy.  All economic and performance information is historical and not indicative of future results. Any market indices mentioned are unmanaged and cannot be invested in directly.  Additional information, including management fees and expenses, is provided on our Form ADV Part 2. All investments involve risk and past performance is not a guarantee of future results.