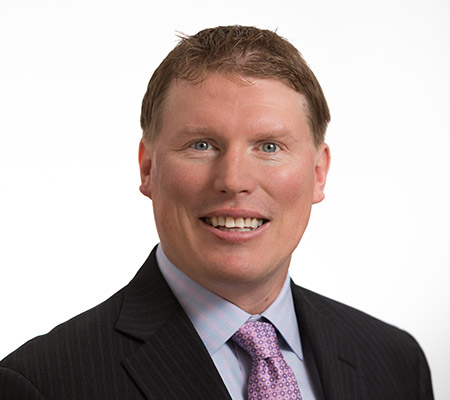 "After many years of consulting with endowments, foundations, pension plans and other institutions on their investment strategy, I realized that individual investors could benefit from institutional investing ideas and I pursued such an opportunity. What I discovered was that OFM Wealth had already been using this approach for many years. My hope is to use my nearly 20 years of institutional consulting experience to add to the process and continue to help clients reach their financial goals.
What I enjoy most about my job is the relationships with clients. I have been extremely impressed with the relationships and trust that Sam and our team has built with our clients and so thankful for how our clients have accepted me into their financial planning team. I look forward to continuing to build these relationships for many years to come."
Jeff's responsibilities as a Wealth Manager include leading client meetings, designing and implementing client financial plans, conducting investment research, and reviewing client portfolios. As a member of the OFM Wealth Investment Committee, Jeff participates in the formulation of the firm's investment and asset allocation strategy for all of our clients.
Prior to joining OFM Wealth in 2015, Jeff spent nearly 20 years at institutional investment consulting firms. He served in a variety of different capacities starting out as a Performance Analyst, then managed a team of seven performance analysts, and finally became a Senior Investment Consultant. Jeff also served on the Investment Committees at these firms. Jeff developed an interest in the private client side of the business when he served as the back-office research arm for several Registered Investment Advisory (RIA) firms.  His work with these firms required him to utilize his manager due diligence expertise to build investment models for small and mid-sized RIAs. Additionally, he frequently presented investment strategies to individual investors on behalf of the firms that he was representing.
Jeff is a lifelong resident of the southwest suburbs and currently resides in Frankfort with his wife, Amy. In his free time, Jeff and Amy enjoy an active lifestyle, hiking (with their dog Diesel), biking, golfing, skiing and traveling.